100 % locally owned and operated
Nestled in Castara, a small fishing village on the Nothern side of Tobago, The Naturalist Beach Resort submerges clients into our rich culture by capturing a family type atmosphere where a high number of returning guests are enthralled. Exposure to flora and fauna slows down the haste of everyday life since the ability to capture the sting rays from some of the balconies is quite a charm. Even the ability to fish from off some of the decks creates a new life in a natural and authentic environment as time ticks away unknowingly.

It all starts with the togetherness at the breakfast bar, enhanced by the rhythmic sounds of birds and flowing water combined with the view of fishes which charms everyone in this cozy meeting place. Additionally, having a touch of local breakfast appealing to one's palette creates an opportunity to experience Tobago's cultural cuisine and adapt to the Castara experience.

Being mere footsteps from the pristine shoreline, referred to as "Big Bay" by the locals, The Naturalist always allows the free access to wifi services, beach beds, ice maker, coffee bar and other sociable general areas to its guests, thereby enhancing comfort and the overall vacation experience. One can, therefore, legitimately realize favourable experiences shared by many others and add your own.

Rated excellent by Tripadvisor 2012 - 2020

For 9 years now we have been rated excellent by Tripadvisor. Find more than 150 judgements from our guests.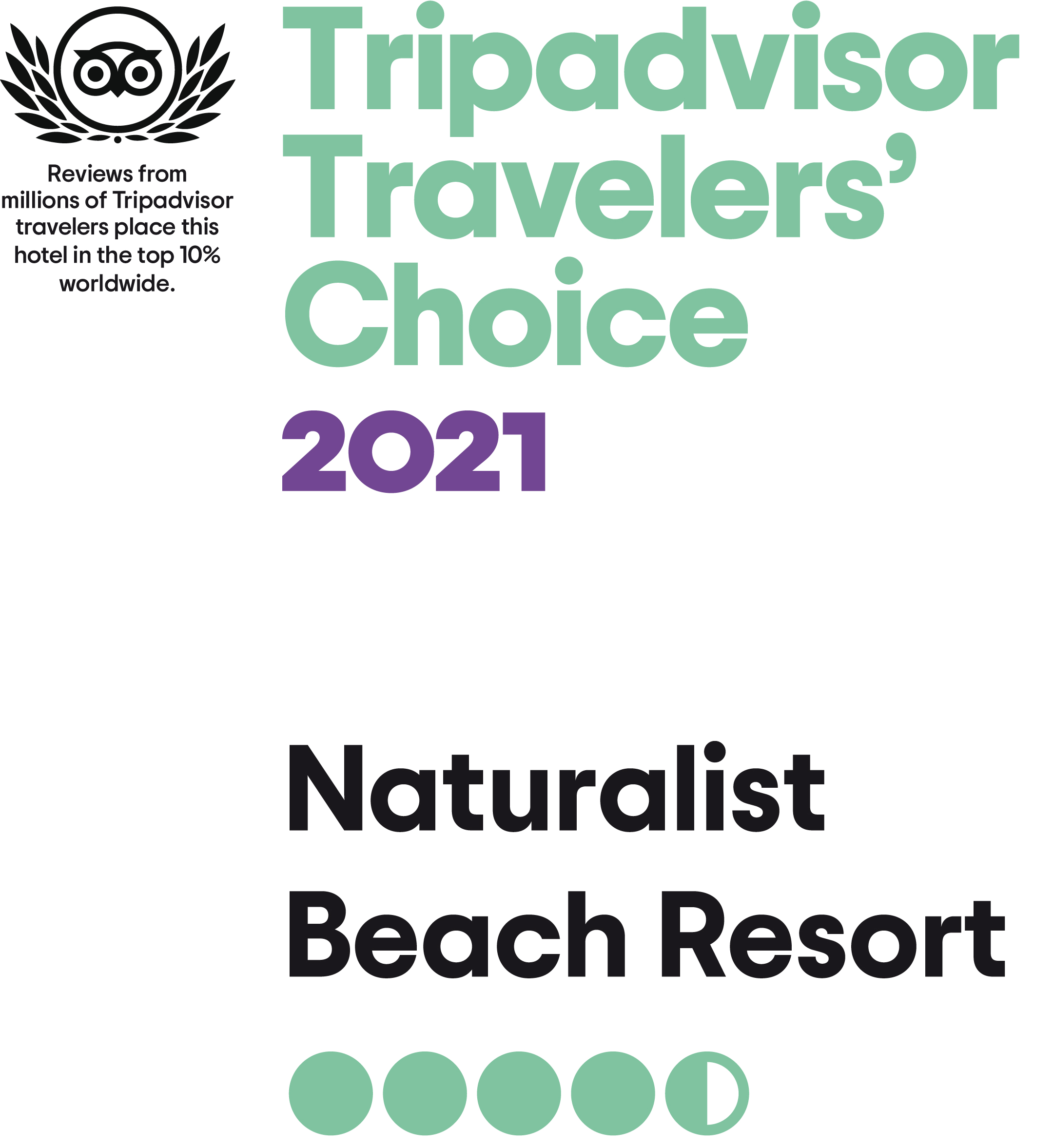 Thanks to all our clients for making this possible !
Please find more rewards and recommendations

Here are some recommendations:

"There is something about the village of Castara that mesmerizes and lulls u to relax. The Naturalist Beach Resort is an extension of this captivating essence and I am so pleased to have been able to stay here and cannot wait to return. See you soon Castara."
-------------------------------

"We had an absolutely wonderful stay for 4 nights at the Naturalist, in one of the two bedroom apartments. Up a beautiful winding road into the hills of "countryside" Tobago is the Naturalist, on a beautiful beach enjoyed by local fisherfolk and fellow guests. Quiet but not remote, absolutely beautiful beach. Delicious breakfast, extremely clean rooms with AC and comfortable beds. "
--------------------------------

"Read the glowing reviews....they're all true! We've just returned from a 4 week vacation staying in Blue Marlin.....and holidays don't get better than that! Many thanks to Ancle and Tracey, and the delightful people of Castara and Tobago. "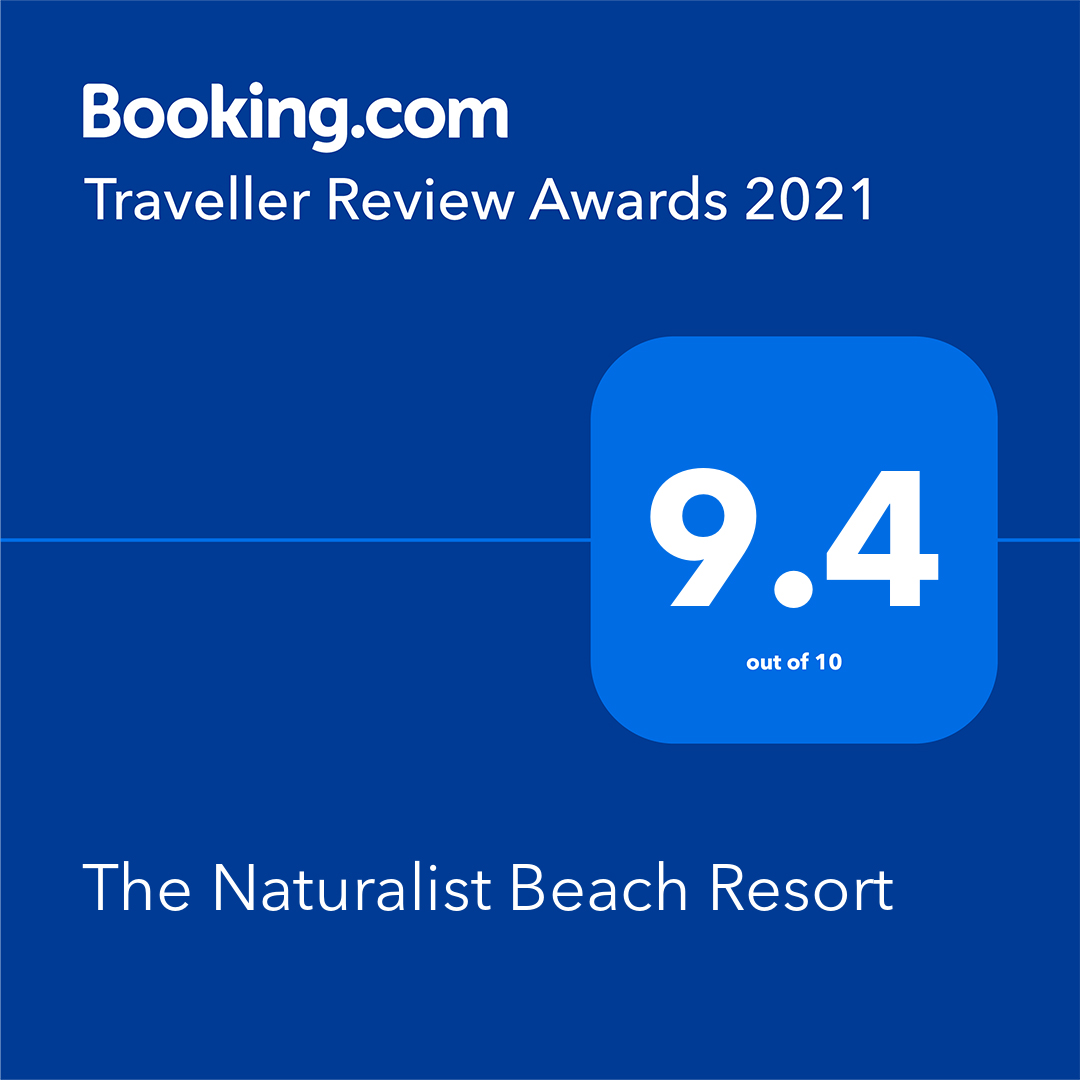 All accommodation include:
   
   •   Buffet breakfast
   •   Wireless connection
   •   Air condition
   •   Use of the business centre
   •   Use of the beach beds
   •   24 hours coffee / espresso bar
   •   Ice maker
   •   BBQ grills
   •   Laundry services (50.- TT$ per wash)

-------------------------------

Internet wireless service
Free wireless connection for residential guest only. Non residential guest: TTD 20 per hour

-------------------------------

Beach bed rentals
Non residential guest: TT$ 20.00 per day

-------------------------------

Airport pick-up / Rental Cars
to and from any part of the island

-------------------------------

Breakfast
Buffet breakfast with heavily touch of local flavor, coffee, espresso, tea, from 7:30 to 9:00am.

-------------------------------

We arrange Weddings
You are required to be on the island for no less than three days before your wedding. We can provide catering, floral, professional filming, DVD and a licenced minister.

-------------------------------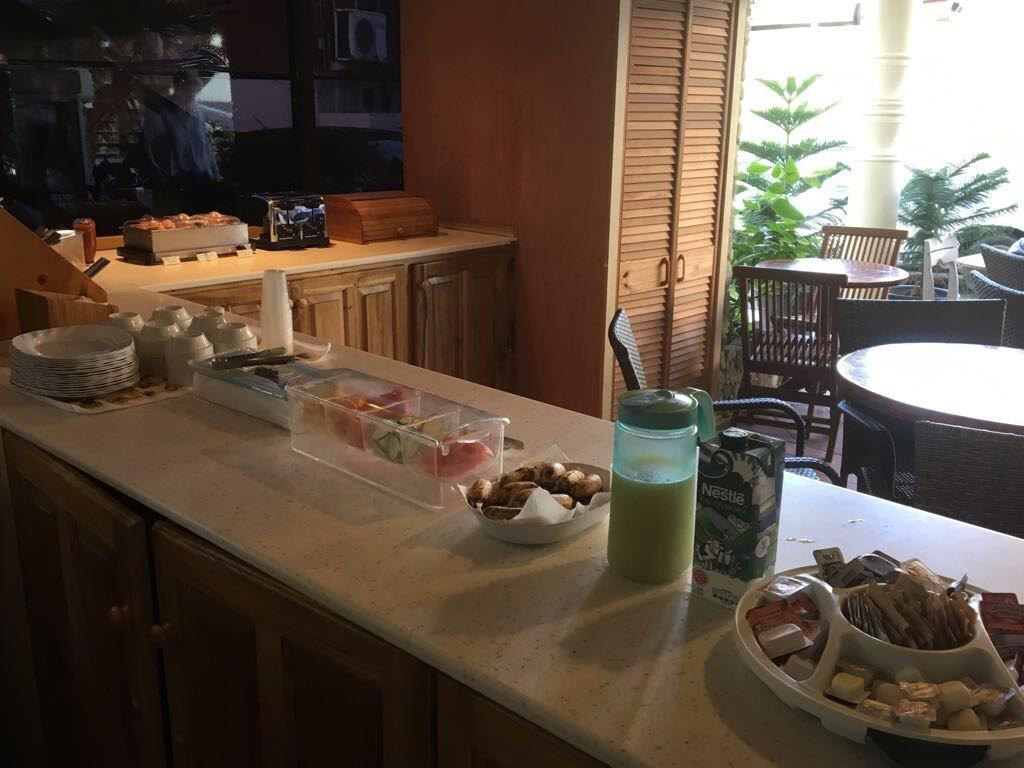 Breakfast Bar
Please get in contact:
Tripadvisor

"Best location in a small fishingvillage Castara. Good service, nothing is impossible 😀 Ask for Ancle and Tracy and they will fix it. Beatiful view from the hotel over the ocean and the rainforest, we lived in Snapper. The people in Castara were very friendly and we felt like a part of the community. A nice place to stay for a family or a couple. You can rent a car at the hotel for a small amount and easily drive around the island. A nice waterfall is close to the hotel, just cross the footballfield. If you want to go on a nice boattrip, ask for Flow, a local fisherman 😄 We can warmly recommend the Naturalist Beach Resort👍"

Bei Thomas Ö, Sep. 2020

All accommodation include:
   
‍

Tripadvisor

"We stayed in Wahoo which is a 1 bedroom 1st floor apartment with large balcony and sunbeds overlooking the beach and great views. Spacious rooms with daily maid service - air con in bedroom- and complimentary breakfast. Walk straight on to the beach and then into the village. The resort has different sized and priced accommodations. Airport transport can be arranged. Castara is a pretty fishing village with just a few bars and small restaurants. It has everything need for a relaxing and peaceful holiday."

Vanessa B, March 2020

All accommodation include:
   
‍

Tripadvisor

"I have reviewed The Naturalist several times, always giving the little establishment top marks for location, cleanliness, character, and service. This year, I experienced a minor health issue during our stay. I would be remiss were I not to thank our host and friend, Ancle George, for the kindness and concern he demonstrated . He gave up two full days to ferry me from clinic to hospital and back to clinic to see doctors, pharmacists and x-ray clinicians. I cannot say enough to commend the care Ancle extends to his guest. We are lucky to have such an amazing host to look out for us. Thank you, Ancle."

Dar P., Feb 2020

All accommodation include:
   
‍