100 % locally owned and operated
Nestled in Castara, a small fishing village on the Nothern side of Tobago, The Naturalist Beach Resort submerges clients into our rich culture by capturing a family type atmosphere where a high number of returning guests are enthralled. Exposure to flora and fauna slows down the haste of everyday life since the ability to capture the sting rays from some of the balconies is quite a charm. Even the ability to fish from off some of the decks creates a new life in a natural and authentic environment as time ticks away unknowingly.

It all starts with the togetherness at the breakfast bar, enhanced by the rhythmic sounds of birds and flowing water combined with the view of fishes which charms everyone in this cozy meeting place. Additionally, having a touch of local breakfast appealing to one's palette creates an opportunity to experience Tobago's cultural cuisine and adapt to the Castara experience.

Being mere footsteps from the pristine shoreline, referred to as "Big Bay" by the locals, The Naturalist always allows the free access to wifi services, beach beds, ice maker, coffee bar and other sociable general areas to its guests, thereby enhancing comfort and the overall vacation experience. One can, therefore, legitimately realize favourable experiences shared by many others and add your own.

Rated excellent by Tripadvisor 2012 - 2021

For 10 years now we have been rated excellent by Tripadvisor.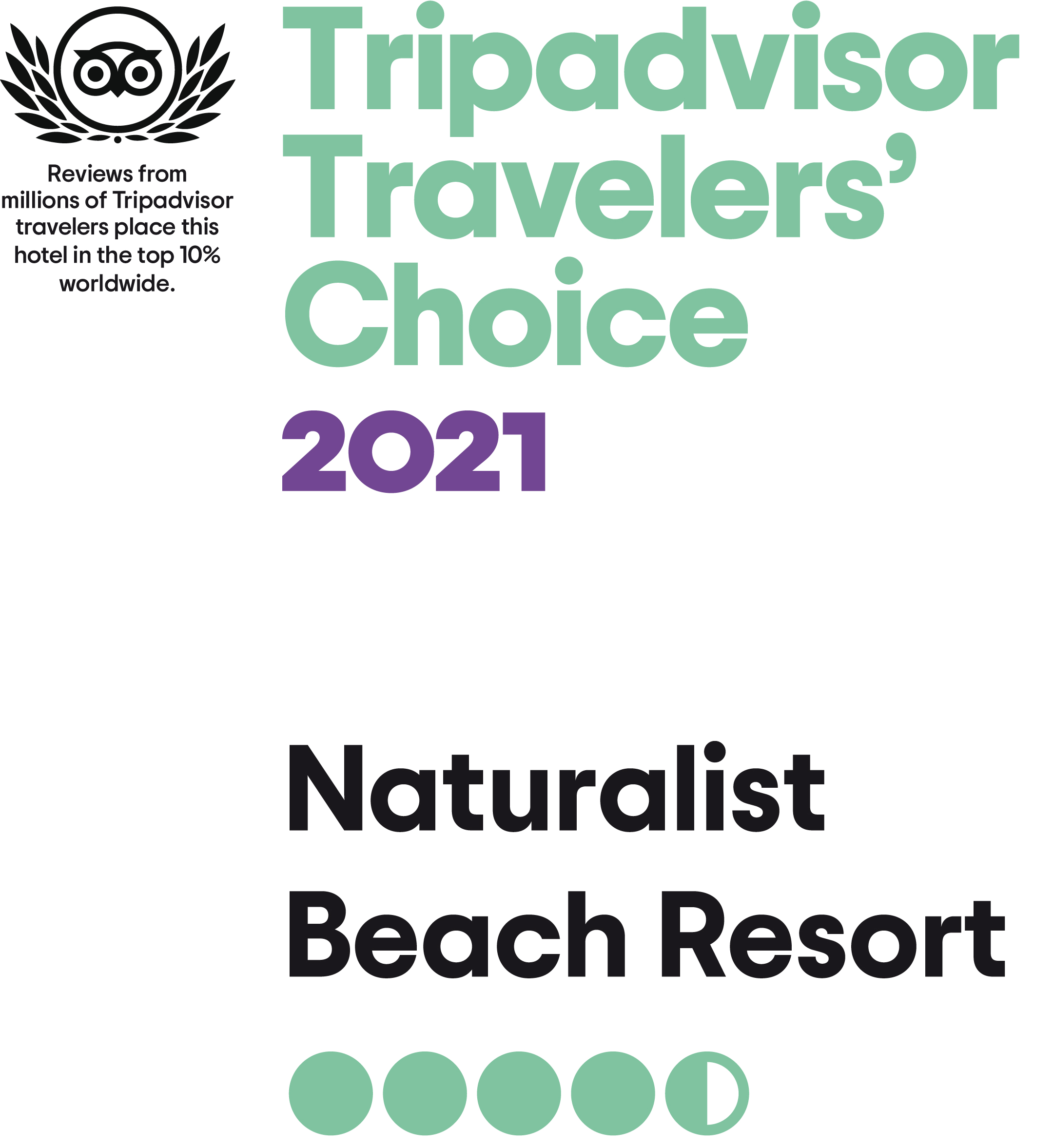 Thanks to all our clients for making this possible !

Here are some recommendations:

‍
Please find more rewards and recommendations


More rewards and recommendations
New Virtual Tour
All accommodation include:
   
    •   Buffet Breakfast (local & continental)
    •   Wireless Connection
    •   Air-Condition
    •   Use of the business centre
    •   Use of the beach bed
    •   24 hours coffee / espresso bar
    •   Ice maker
    •   BBQ Grills
    •   Laundry services (100.- TT$ per wash)
   
-------------------------------

Internet wireless service
Free wireless connection for residential guest only. Non residential guest: TTD 20 per hour

-------------------------------

Beach bed rentals
Non residential guest: TT$ 20.00 per day

-------------------------------

Airport pick-up / Rental Cars
to and from any part of the island

-------------------------------

Breakfast
Buffet breakfast with heavily touch of local flavor, coffee, espresso, tea, from 7:30 to 9:00am.

-------------------------------

We arrange Weddings
You are required to be on the island for no less than three days before your wedding. We can provide catering, floral, professional filming, DVD and a licenced minister.

-------------------------------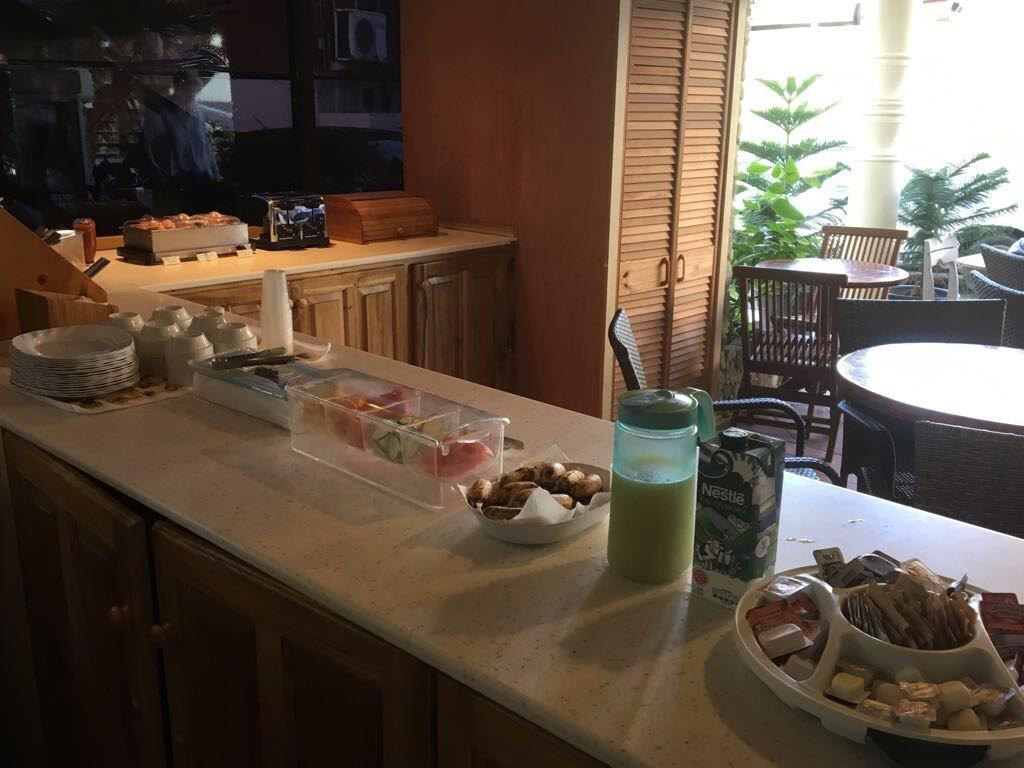 Breakfast Bar
Please get in contact: